Welcome to the March 2015 edition of The Learning Brain.
There's lots on this month including an education technology expo (Sydney), social skills programs (Lindfield, Sydney) and talks by the Arrowsmith organisation in Melbourne, Sydney and Brisbane.
Also, in our review of Dr Norman Doidge's new book "The Brain's Way of Healing" we ask if it will be as popular as his original, "The Brain That Changes Itself".
Kind regards,


PS: Looking for online books for emergent readers that work on iPads? See this month's free download.
Latest Research
Simple strategies for parents to lessen the symptoms of Autism in one year olds.
A collection of simple strategies used by parents can lead to significant improvements in one-year-olds' who are at risk of autism spectrum disorder (ASD), researchers have found. The study followed 18 families with a one-year-old child at risk for ASD. Learn more.
What's New?
Breaking sound barriers for children born without a hearing nerve
Most hearing loss can be partially restored through hearing aids and cochlear implants. But those devices cannot help the few individuals who do not have a hearing nerve.
These people can't perceive sound, no matter how loud. In a clinical trial launched in March 2014, a three-year study enrolled five children and successfully implanted an auditory brainstem implant (ABI) device in four of them. Read more.
Free Download
Unite for Literacy – Over 120 online books with 26 language narrations
We would like to share this awesome website with you – Unite for Literacy. It has over 120 free online books with audio for the emergent reader. Plus, the books work on your iPhone and iPad!
Every Book Matters
An international study, conducted in 27 countries over a 20 year period, concluded that children who come from bookless homes have a 30% chance of completing year 9, compared to children who come from homes with more than 100 books, who have a 90% chance of completion.
App of the Month
Comprehension Builder – English Language Learning and Speech Therapy App
This app is designed for children from four years and upwards, and is relevant to early readers and writers as well as children with learning difficulties and Autism.
Comprehension Builder aims to help develop a child's ability to build and comprehend sentences, whilst asking a series of Who, What and Where questions. The app offers three difficulty levels, which gradually lessen the amount of visual support in the sentence building section of the activity.
What's On?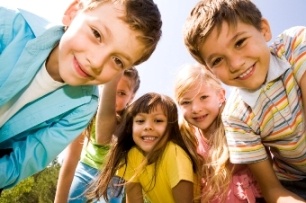 Lindfield Speech Pathology & Learning Centre offers weekly social skills programs and school holiday groups. The groups cater for children in preschool up to year 6.
The skills developed include:
Social skills for the classroom and playground

Eye contact, body language and gesture
Turn taking and initiating conversation
Problem solving and reasoning
Humour, understanding sarcasm, jokes
Bullying
Contact Lindfield Speech Pathology & Learning Centre on 02 8467 4800 or visit the website.
Arrowsmith events in March
Howard Eaton, Ed.M., the Research Director for the Arrowsmith Program and also the Founder/Director of Eaton Educational Group will be speaking in Australia in March 2015. Learn more.
Technology in Education
Future Schools Expo looks at the future of education and how technology is being used to improve student outcomes, as well as how technology can be used to streamline and improve the way schools are managed and run. The expo will be held on 11 & 12 March 2015 at the Australian Technology Park in Sydney.
Questions and Answers
Do you have questions about your child or students? Email us
Question: A parent whose child is using the maths skills booster asked: "Do we start with using the standard form and then go to the more challenging jumbled form or do we go straight to the jumbled one?"
Answer: It doesn't matter where you start. If you use the maths skills booster as intended your child will benefit. So why not leave it to your child to choose whether they start on the standard form or the jumbled form. They can even alternate between the two forms and try to improve their personal best times on each. Read more about why either starting point will work.